.
.
Lightbar 130 130 x 13 x 22.8 cm / 51.2" x 5.2" x 8.99" 9.1 kg 20 lbs. 2 Flashtubes Modeling Light: 150w Halogen
Stand adapter has handles for easy adjustments as well as a pivot lock mechanism similar to a boom stand.
A slim clear light for even lighting and gradients using a tunnel diffusor. Cleanly definable shadows can be achieved using the precise adjustment of the barn doors. You can line up several end to end with no light interruption. Barn doors are sold seperately . Maximum light output of 3000J and works with the PORTY and MINI using the cable adapter (5780) Image samples are available here.
Price: $2,326
Lightbar Barndoors: $580
.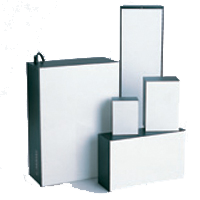 Hensel Flashboxes Very even light perfect for the illumination of glossy surfaces. Compact design makes them perfect for table top shooting. Large size is perfect for reproduction use.
Code No. 64 - 15x20cm 6x8 in.
Code No. 78 - 20x30cm / 8x12 in.
Code No. 57 - 30x50cm / 12x20 in.
Price: Please inquire
.
To Order Phone, Fax or E-mail KPS for Prompt Service.
Last Update 11/23/09.

Call Customer Service 610-821-0551.